Archive for November 15, 2017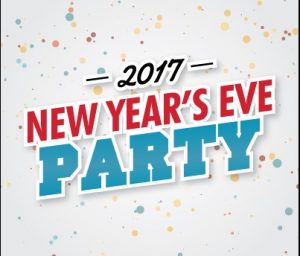 The First Annual MWCA New's Year Eve Party
Some of the important details!
From 8 pm until 1 am
. Manordale Community Building
· Tickets are $40.00
· A glass of Champagne at midnight is included
· Hot and cold Buffet
· Door Prizes
· Music dancing
· For tickets contact us at mwca59@yahoo.com or call 613-292-2947
Come join with your Friends and Neighbours and welcome in the New Year right here in your Community! No need for expensive cab or Uber rides. Not necessary to get all fancy.
Please spread the word — We hope to see you there!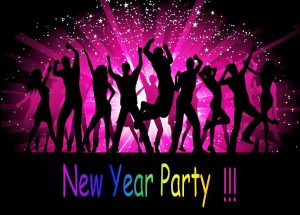 The MWCA is considering throwing a New's Year Eve Party. Please let us know if you would be interested in attending. You can contact us at mwca59@yahoo.com.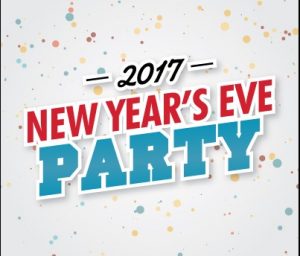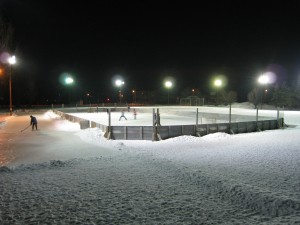 The skating season is almost here. The MWCA is currently looking for friends and neighbours to help us build the rinks, as well as rink attendants to watch over the building when it is open. If you are able to help please contact us at mwca59@yahoo.com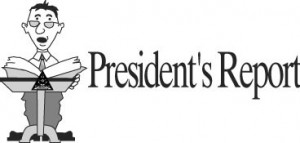 For those that could not make it out to our AGM on Sunday afternoon here is the report that was presented to those in attendance. Please note the slate that was presented for election was elected. It is composed of Mark, Connie, Lina, Suzanne and myself. Please feel free to reach out to us at any time — we are here for you!
President's Report
First let me say it is a humbling experience to sit before you to discuss the present state of the MWCA. I truly believe that we work for each one of you, your neighbours and friends. As well, I consider that our role is to make Manordale-Woodvale a better community for all of us. Recently, some new blood have agreed to stand for election to the executive committee and one of them asked what their role would be. So I sent them the section of the constitution that would apply to them with one caveat. I told them that the constitution was a written document and that the MWCA is a living entity! An entity that is constantly changing as the demographics change and if we do not change as the community changes then we will lose our relevance.
So as another year of the MWCA comes to an end, it is time to reflect on what was, what is and what is to come. You have just seen what was in our year in review. I would just like to hi-light a few key items from the year gone by that you did not see. We have sent out 2 newsletters, the first to 2500 addresses and the second to 3100 addresses. We now have just under 300 members on our Facebook page and are approaching 20,000 hits monthly on our web page. We have more students reaching out to us for their volunteer hours and more adults volunteering at our many events. We are doing our best to reach out to the community, please let us know what we can do better.
Well, now that you have seen and heard what was; it is time to discuss what is. This one is simple. Today, you have the opportunity to vote for your executive for the next 2 years. The people that will guide this community and plan some of it's key activities. You will be presented with a slate of 5 people, 2 of which have served you for several years and 3 new ones that we feel will work well with the 2 returning ones, while at the same time bringing in new ideas and energy. We are running as a slate, a package deal, one that I feel will help grow the importance and value of the MWCA in our community. A community, that all of us love. If you do not like the slate, you have the opportunity to step forward and run against us. Likewise, if you like the slate you can be nominated to join us on the executive. No matter where you stand the future of the MWCA for the next 2 years lies in your hands.
Now for the tough one, the what is to come. It is easy to tell you what we did, it is just as easy to tell where we are today but it is a little more difficult to say where we will be tomorrow. We cannot predict the future with any certainty, we can tell you what we hope to accomplish but cannot guarantee that it will happen. As well, with a new executive being elected today, I would not want to speak on their behalf. My hope is, that next year we have more events than we had this year and more members of the community showing up. I would, also, like to have more input from our friends and neighbours on what they would like to see. I know we have a concert planned for the New Year to celebrate the MWCA Community and that our boat cruise is planned for August to coincide with the fireworks at Lac Lemay. I know that plans are already underway for next year's Halloween Party. I know we would like to send out 3 newsletters in the next 12 months, as well as the possibility of throwing a New Year's Eve Dance. As well we wish to pursue the development of a youth group. Finally, we would like to start a speaker series, with keynote speakers that would offer key advice to members of the community on issues that affect their everyday lives.
In closing, I would like to take this opportunity to thank those that have served with me over the last 2 years. Laurie, our Building Manager, an integral part of the team whose cool resolve has made my job that much easier. Mark, our Treasurer, whose guidance an all things financial and much more has helped to keep the MWCA moving forward. Larry, a long time member of the MWCA and past president, who never hesitates to step up to the plate when his help is needed. Andy and Jane, who due to personal reasons will not be seeking re-election, their input and voice of reason has helped us put on some of our more successful events. Finally, on a more personal note I want to take this opportunity to thank you for allowing me the opportunity to serve you. I truly enjoy the experience and strive each and every day to make this community, our community, a better place for all of us.