Archive for Youth Group
The MWCA has an urgent need for youth volunteers to provide supervision of our rink. The hours that are required to be supervised are 4pm to 9pm Monday through Friday and Saturdays and Sundays 10am to10pm. Compensation is available, as well as opportunity for students to gain volunteer hours. Minimum age to be eligible is 14. If interested, contact Carol Miller at 613-226-9402 or email at cmiller1@rogers.com
Please note the rink is not presently open but we hope to have it open soon. We will post when it is ready for skating.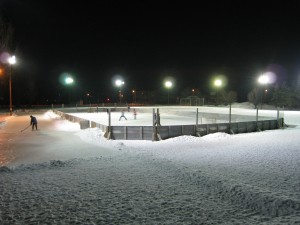 Attention all Youth 16+
"Fundamental Movement Training".
This training provides youth 16+ with the opportunity to teach children how to develop basic motor skills (throwing, catching, running, jumping, ect.) for the participation in sports and physical activities. After this training, they will be able to apply a six-step process to teaching the fundamental movement skills and also able to create safe games where children can practice these skills. Youth will be certified which is great for instructing recreational programs.
The training will be taking place on Saturday Nov. 1st 2014 at Carleton Heights School (1600 Prince of Wales Dr.) from 8:30AM-4:30PM.
Any youth interested should contact Urge at uibrahim@nrocrc.org or 613 5965626 Ext 248.