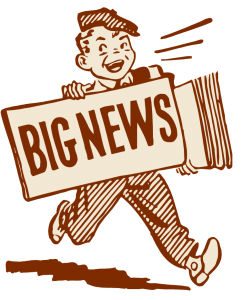 COMING TO A MAILBOX NEAR YOU —- THE MWCA NEWSLETTER.
SO PLEASE DO NOT TREAT IT AS JUNK MAIL OR THROW IT IN THE RECYCLING BIN. IT CONTAINS IMPORTANT INFORMATION OF WHO WE ARE, WHAT WE DO and TELLS YOU ABOUT EVENTS HAPPENING NEAR YOU.
IT WILL BE ARRIVING NEXT WEEK WITH YOUR MAIL SO PLEASE BE ON THE LOOKOUT FOR IT AND PLEASE GIVE US YOUR FEEDBACK!
HOPE TO SEE YOU AT OUR MANY EVENTS!